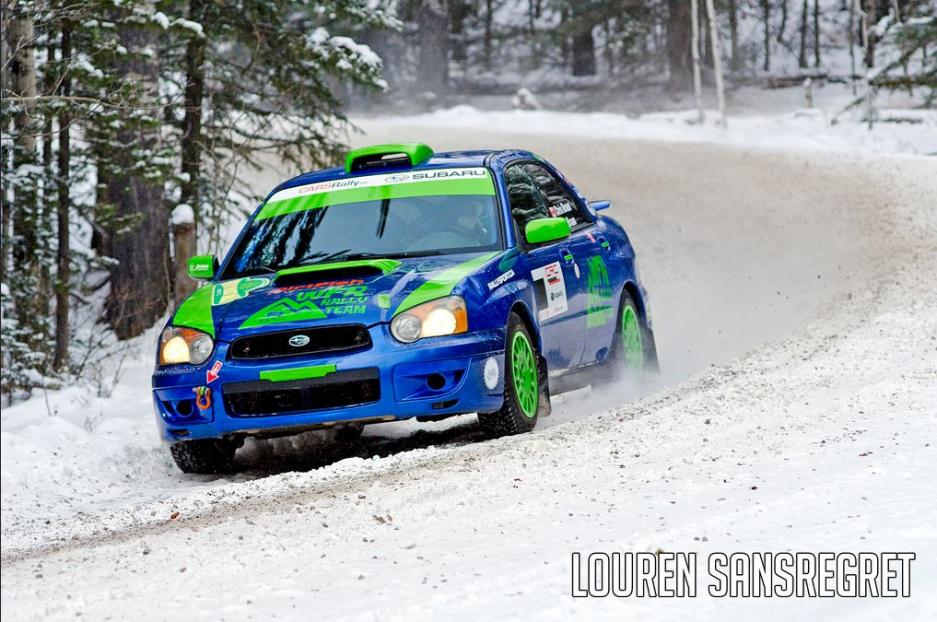 WFR Rally Team
Driver:
Chris Braun, Calgary AB

View CARS Profile

Co-Driver:
Jeff Braun, Calgary AB

View CARS Profile

Vehicle:
2004 Subaru Impreza WRX P4WD
Experience:
Expert
Facebook:
WFR.RT
WFR rally team
(We're Finally Racing) - 2016 edition
We Finally Rolled - 2017 edition

With roughly 1.5 seasons of racing in the books starting in early 2016, we've have some ups and downs (literally). Competing alongside all of our western canadian competitors has been a lot of fun..i say competing , but we all know WFR is merely two brothers out to have some fun.
Car hasn't let us down once - at least, anything we could blame the car for. 2017 season had some hiccups (bad fuel, clutch, transmission issues) and yes, the car still shows some wounds from it's 2016 PFR flip-over but that's all part of the fun.

Special thanks to my wife Cathy and the kids who have put up with me chasing (and realizing) this dream to finally race. and all of our fans who will spectate in the middle of nowhere, in rain, snow, mud, dust and the hot sun - all because we gave them a free WFR t shirt.

Special shout out to Shawn @ rallysport.ca, Ryan and the crew @ VEX performance and the biggest one of all, my wallet.