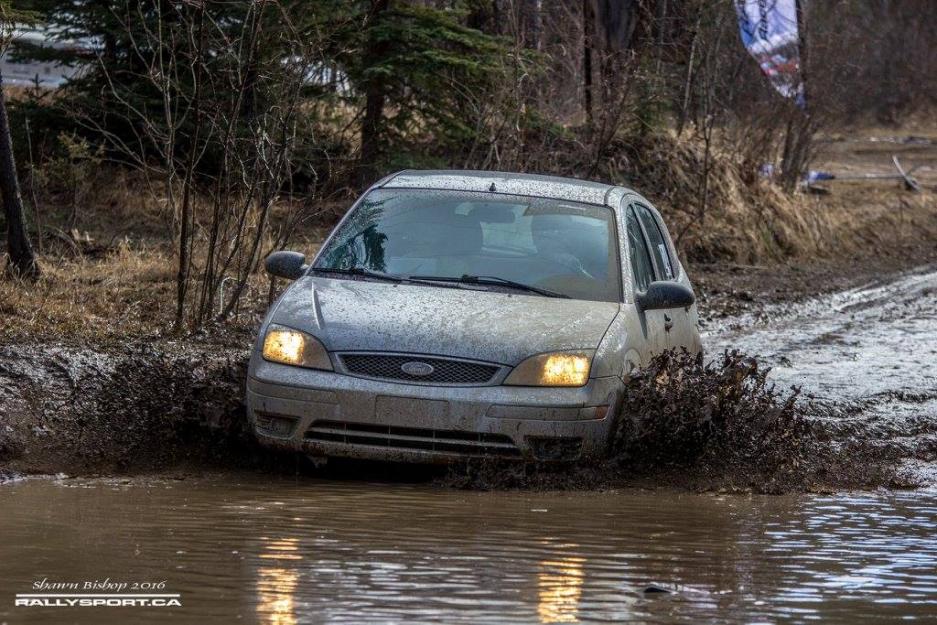 Vroom Vroom Rallysport
Driver:
Jesse Dutnall, Airdrie AB
Co-Driver:
Danielle Stepp, Rocky View AB
Vehicle:
2006 Ford Focus ZX5 Hatch
Experience:
Novice
Danielle reads the books and Jesse points the wheel of their stock Ford Focus anywhere the balding all-seasons will take them.

EDIT: The all-seasons died. We got new ones.