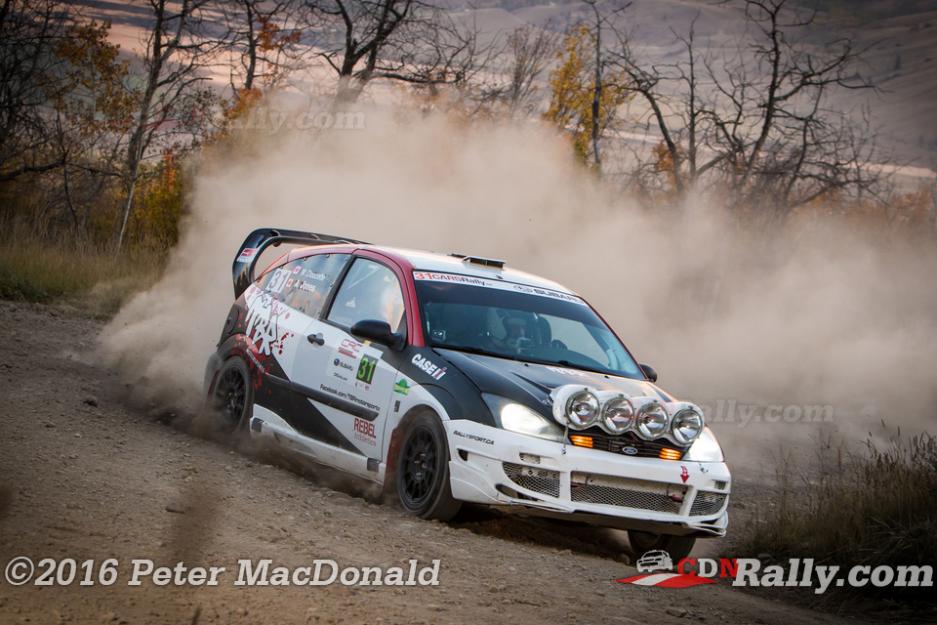 TBR Motorsports
Driver:
Adam Jones, Calgary AB

View CARS Profile

Co-Driver:
Chawna Imber, Carseland AB

View CARS Profile

Vehicle:
2000 Ford Focus
Experience:
Expert
Website:
https://www.facebook.com/TBRmotorsports
Facebook:
www.facebook.com/TBRmotorsports
Instagram:
@tbrmotorsports
2016 ended very well for TBR Motorsports, seeing the team reach 2nd place in the Western Canadian Championship for 2WD. Driver, Adam Jones and co-driver, Chawna Imber are hitting their stride mid-way into 2017, seeing the team place 3rd nationally at the Rocky Mountain Rally against much higher powered cars. TBR Motorsports look forward to Big White Winter Rally, where car control and maintaining momentum outweigh the benefits of horse power.

As usual, there is always something exciting on the horizon, so keep an eye on our facebook page at www.facebook.com/TBRmotorsports

Proudly sponsored by AMSOIL Racing, Fountain tire high river, Quest Industrial products and KAT enterprises.