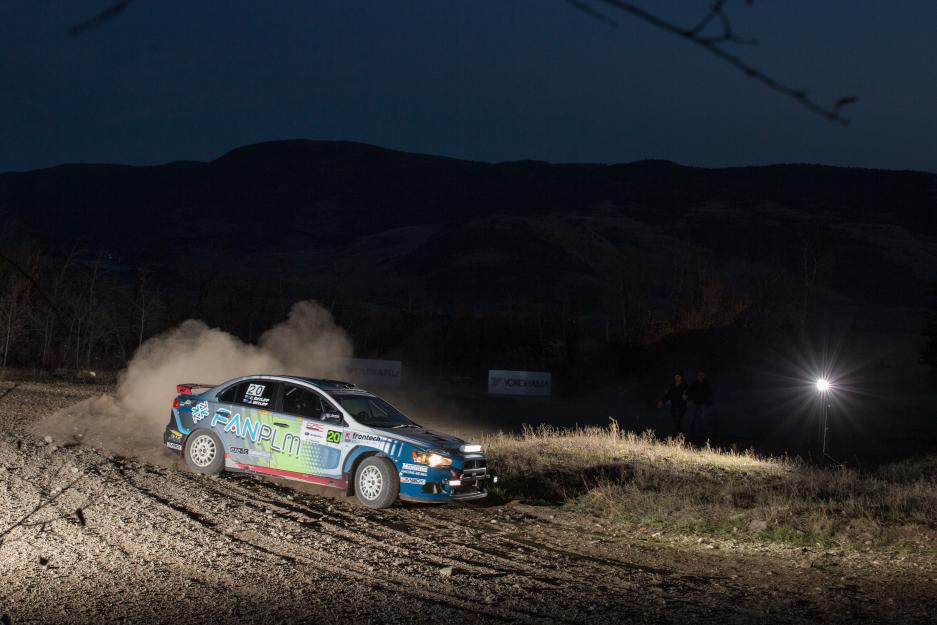 JCB Motorsports
Driver:
Justin Bayliff, Fort McMurray AB

View CARS Profile

Co-Driver:
Chrissy Bayliff, Fort McMurray AB

View CARS Profile

Vehicle:
MITSUBISHI EVO X
Experience:
Expert
Facebook:
JCB-Motorsport-560269554102808/
J.C.B. Motorsports is the name of the race team responsible for running the Canadian Rally Series. Owner/Driver Justin Bayliff has been competing in motorsport for over 20 years. Whilst the first 20 years of his motorsport career has been in Motocross and Go Karting, he has impressed many in his first season in Canada winning the Canadian National Championship and Western Canadian Novice Championship.
As any good driver is only as good as their Navigator, Justin is joined by his wife Christine Bayliff. Christine has over 16 years in the rally scene and is considered one of the best navigators in Canada winning the 2015 Lady's Cup and she is the National Champion Co driver in P4wd Class.