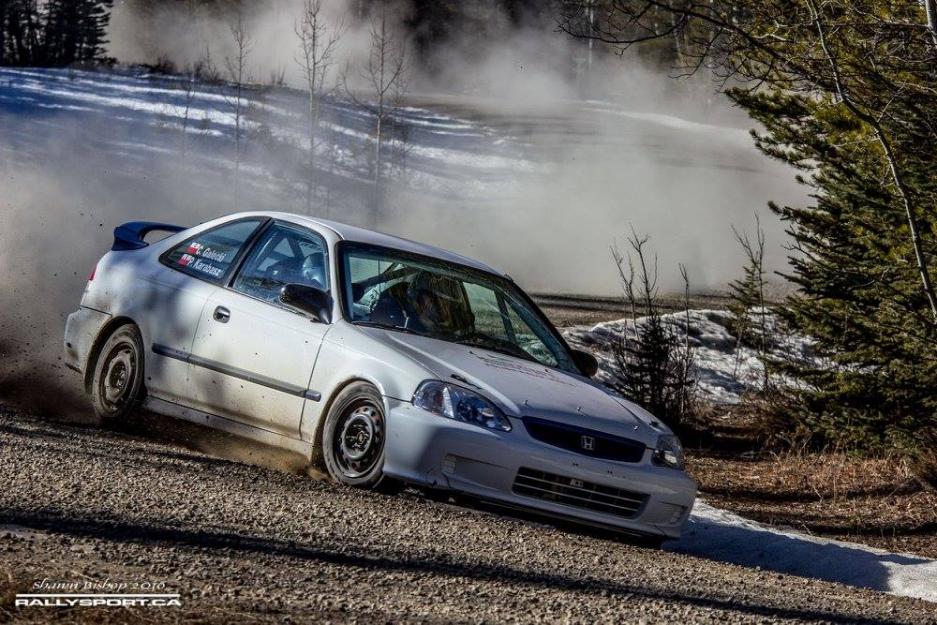 Honda Freaks Rally Team
Driver:
Piotr Karabasz, AB
Co-Driver:
Christopher Galecki, Calgary AB
Vehicle:
1999 Honda Civic
Experience:
Novice
Website:
http://www.hondafreaks.com
After long break since Cochrane Rally this March I will be back in my Honda for my favorite rally. Snow and ice that's what I love at most. Winning Ice Cup series twice and Big White Rally in 2wd 2014 I proved our Civic can be competitve in slippery conditions. I am so happy to have Chris Galecki as a codriver for this event. Hours spent on ice and karting track made our relations stronger. Knowing more about our limits and expectations should be beneficial at this event. I'm glad to be part of my first national event with all great drivers around. We'll be our best to see you all at finish line with best result possible...

We are proud to put the name of Minit Tune and Brake on the Honda to show and give Big Thanks to Mike Johal for his sponsorship. We also want to give thanks to John and Maria (Highlander Autoframes) from Cochrane for their awesome support.